DATA RECOVERY SERVICES IN CORNWALL
.
Is your hard drive getting noisy?
Has your hard drive just failed on you?
Unable to access your data?
Hard drives fail due to their mechanical nature, it is just a fact of life and it happens to everyone.
Whether it is just by wear and tear or due to an accident (dropping, shock…), your best bet is to not try anything that could potentially make the data harder to recover.
Instead just call us or email us today and let the professionals take care of recovering your data.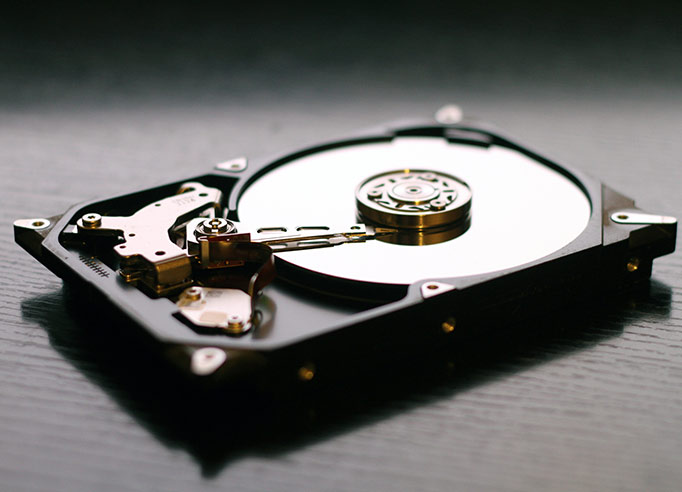 The right professional environment is a necessity when it comes to hard drive recovery.
Even a speck of dust has the possibility to destroy your data, and it is important to let the right people do the job.
We have all the knowledge, experience, and professional facilities to recover your data.
Don't panic, just give us a call.
If your drive fails, don't attempt to restart, or even read data from your faulty drive. Instead just step back and call us, we can advise you how to proceed.

We know you data is important.
This is why we recommend that you call us and let the professionals deal with your drive, to maximize the chances of of a safe and successful data recovery.

Data recovery is a professional's job.
Some people think it is as simple as opening their drives and tinkering, but we know that only leads to losing your data.
Let us guide you through the process, so we can get your drive to the safety of a professional data recovery lab.

We communicate through the whole process.
No sending your drive only to worry about what is happening to it, we will keep you informed throughout the different stages of the data recovery process.
Data recovery is an essential aspect of our modern computing lives, and we feel that there is no need to scare people into recovering their files.
Forget about the data statistics myths that make you believe data loss leads to systematic closure of your business.
We know better, you know better, the truth is data loss speaks for itself, no need to over-hype it.
Simple data recovery jobs will take place onsite at our headquarters.
More complex jobs will be outsourced to [MJM Data Recovery].
We ensure to get the best prices and safest professional conditions so that your data may be recovered.
Give us a call or send us a message, don't try to recover the data yourself.
Your drive will be safe with us, it deserves the right professional environment to ensure a swift recovery of your important files.
KEEP IT SIMPLE


THATS WHAT WE DO

.