COMPUTER REPAIRS IN CORNWALL
.
Is your computer acting up?
Something not working as it should?
Software loading slowly?
Computer running slowly?
It might well be time to repair your trusty machine in order to restore it back to its former glory.
Give us a shout and we will repair your computer(s), giving them that much needed fix, simply call us today or just drop us an email through our contact form.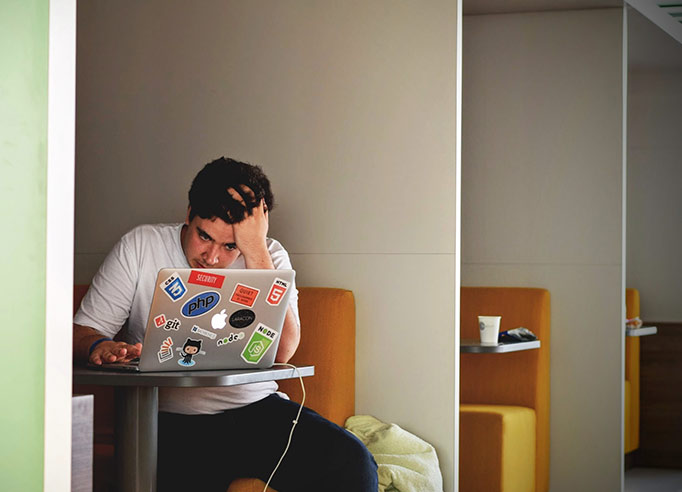 From hardware repairs to software fixes, we will endeavour to get you back on track, so you may get on with the tasks and the work that are important to you:
We can repair your computer, whether it is a desktop, a laptop or a whole office's worth of computers.
No task is too big or too small for us and we will get you up and running in a short time.

We can fix hardware issue, as well as software related problems.
Whatever it takes to get your system back on track.

We have a long experience of looking after and repairing computers.
Whether it is for personal computers or work machines, we have the technical knowledge and experience to sort your issues.

As part of our ethos, we will keep things simple and we won't bog you down with useless details and information.
We will just tell you what the problem is in ways you can understand, and we will fix it for you.

We aim to get all repairs complete within 24 hours.
This is sometimes unreachable due to the nature of the repair, extended testing, having to send the device away to a component level repair center or waiting on parts.
We will charge you the parts at cost price, along with our workshop fees.
Our workshop fees start at £40 per desktop repair, and at £50 per laptop repair.
Our repairs take the time required to do the job thoroughly.
Some hardware diagnostic scans can take over 24 hours to do properly.
We will prioritise work on a customers immediate needs, so a business critical job will take precedence over other jobs.
We do not charge any extra for emergency work!!!
We can rush jobs through if the customer explicitly requests and is fully aware of the risks.
You deserve better than complex jargon and hidden fees,
and KIS Computers will bring you back on your feet without hassle.
Call us today or send us a message to find out more about our hardware and software repair services.
KEEP IT SIMPLE


THATS WHAT WE DO

.