SMART HOME CONSULTANCY IN CORNWALL
.
Are you looking to add smart technology to your home?
Don't know how to get started?
Need help setting up your smart home?
Smart home technology is fast increasing, slowly making its way into people's everyday lives.
From voice assisted light controls to automatically boiling your kettle before you wake up, just give us a call or email us and we can advise you on how to best setup your smart home.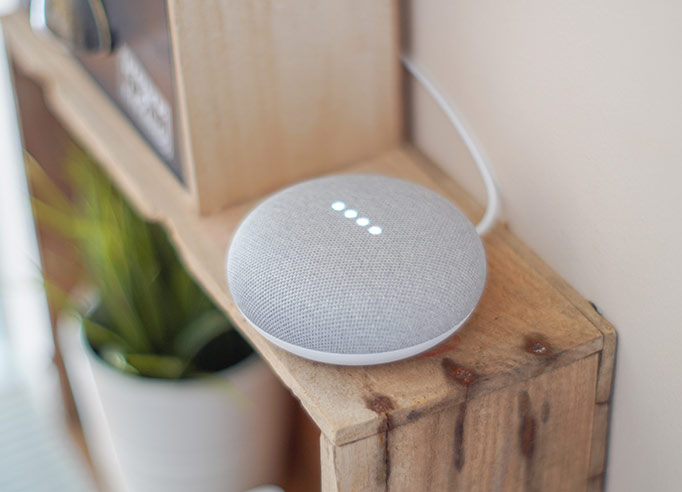 Whether you are looking to browse your media or you want to control all aspects of your house via voice commands, you have come to the right place for advice.
We love smart tech and we know how to set it up, leaving you with the best and smartest home that technology can offer.
Smart home consultancy in Cornwall:
We understand smart home technology.
What is a smart home?
How can it save you time?
We answer all those questions you have, and offer you a comprehensible approach to smart home tech.

Full Alexa home integration.
We can advise on the best equipment to buy, and help you setup voice control all across you different home devices.
Who needs to press buttons when all you have to to is ask aloud?

A smart and secure home.
A smart home isn't truly smart unless it is secure.
We ensure that our smart home systems and recommendations are safe, so you can feel safe in your own home.

Keeping your smart home up to date.
We know your home system, so we can make sure it is regularly updated.
No outdated software or hardware, we can make regular recommendations of even update the system for you.
Our smart home consultancy services are all about getting the right solutions for you.
We personalise our advice based on your very exact needs.
This way your smart home will be truly tailored to your exact requirements, putting you in control of your home environment.
For more information on how our consultations work, check our IT consultation services page.
Give us a call or send us a message,
let's get your home up to specs with today's smart home technology standards.
You can look forwards to enjoying a smarter and more secure home.
KEEP IT SIMPLE


THATS WHAT WE DO

.